Search for

cross-border

creation

possibilities.

Search for

cross-border

creation

possibilities.

越境する創造の可能性の模索
scroll down
about us
300年前から磨かれた丹後ちりめんの技巧とパリで磨かれた
クリエイションの邂逅は何を生み出すか。
What happens when you bring together the finesse of Tango Chrimen (locally made silk crêpe which has been perfected for over 300 years) and the fine creations of Paris?
2019年よりスタートした「TANGO CREATION PLATFORM」は、丹後が持つ様々な魅力を外に開くことで新たな地域の可能性を模索するプロジェクト。今年度は、2020年に300年を迎える「丹後ちりめん」とパリで活躍する4名のアーティストが滞在と交流を通じ、新たな領域の丹後ちりめんを模索します。丹後の伝統、文化、風土から様々なインスピレーションを受けることで、日本とフランスの感性が混じり合い、新たな「丹後ちりめん」の可能性をプロダクトおよび作品として発表します。
Tango Creation Platform was founded in 2019 as a project exploring new possibilities with established strengths in the Tango area. This year the project attempts to find new ventures for Tango Chirimen by bringing together four artists from Paris for a residence and the local industry which has been making silk crêpe for over 300 years.We're pleased to announce a series of products inspired by Tango's traditions, culture and natural features, blending the sensitivities of Japan and France together to explore new ideas for Tango Chirimen.
process
プロジェクトのステップ
01
アーティスト選定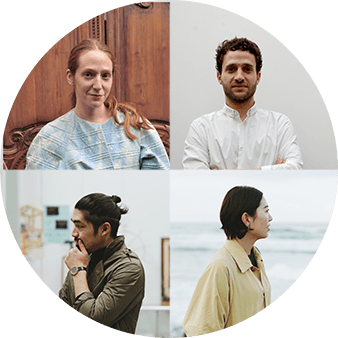 フランス在住のクリエイターから
4名のアーティストを選出。
Four creators resident in France were selected
02
職人とマッチング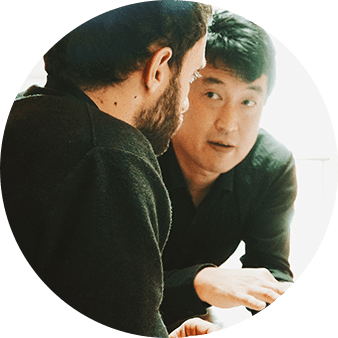 アーティストのクリエイションと
丹後ちりめんの技術でチームメイクを行う。
teams were created by matching the creators and their craftmen with Tngo Chirimen Skill
03
丹後ちりめんを学ぶ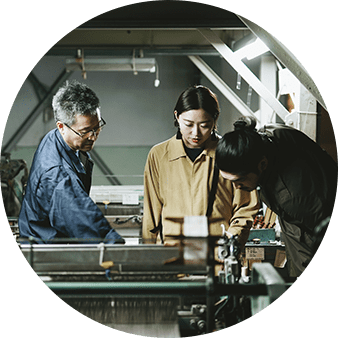 丹後にて工房をめぐり、
丹後ちりめんの技術・歴史を学ぶ。
A study tour of chirimen (silk crêpe) workshops in Tango was held for artists to learn about the history and techniques behind the local silk crêpe
04
滞在制作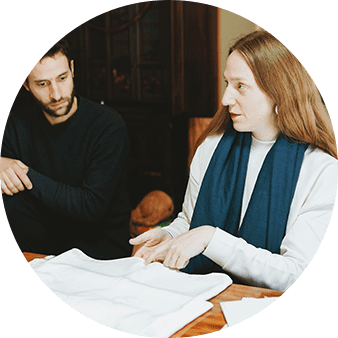 滞在しながら職人たちと
プロトタイプ制作を進める。
Creators in residence worked with local craftsmen to create prototypes
05
作品発表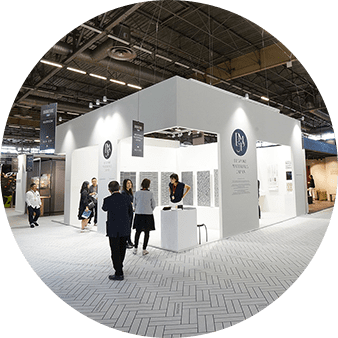 出来上がったプロダクトを
パリ・日本で発表する。
The prototypes created were exhibited both in Paris and Japan
artists
アーティストは、学びと尊敬を。
職人は、交流と挑戦を。 Artists: opportunity to learn and cultivate respect towards Japanese crafts.
Japanese shokunin craftsmen: opportunity to collaborate and experiment.
アーティストが作品を作って終わりではなく、職人と対等に一つのチームとなって、今までになかった丹後ちりめんのプロダクトを生み出します。無数のマッチングの中から生まれた、このプロジェクトだけの特別なチームが出来上がりました。
This was not a project for artist to merely create works; it was a chance for participants to create new products with Tango Chirimen, by balancing teams of artists and local craftsmen. Specific, one-off teams were created from an indefinite number of pairings.